A600 Bundles
The A600 was a replacement for the short-lived A500+ launched in late 1991. It came with a built-in TV modulator, internal IDE interface, PCMCIA slot, and 1MB ram. On release it cost £399 without a hard drive or £499 for the 20Mb version, and an extra £60 for the full 2MB Chip RAM. However the price dropped quickly. In less than 6 months it was selling for £299.
Standalone A600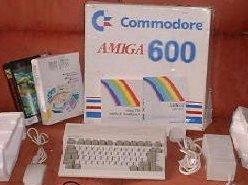 The bundle created by Silica Systems bundled Photon Paint 2 with the A600 for just £199.
The A600 Lemmings Bundle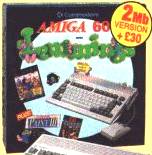 In a shrewd marketing move Commodore bundled two of the most popular Amiga software into one package- Lemmings and Deluxe Paint 3.
Last Update: 22/6/2002