© 1997-2006
Gareth Knight
All Rights reserved

These diagrams are based upon a slideshow demonstration at the alt.woa show in 2001.
System Architecture - AmigaOne PPC & Classic Amiga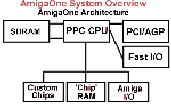 Evolution: from Brainstormer PPC accelerator to AmigaOne
The diagram below indicates the AmigaOne design is influenced by Escena's Brainstormer PPC accelerator, announced in 1998.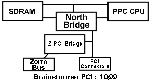 Motherboard Layout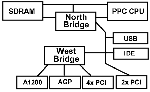 AmigaOne PCB's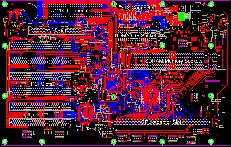 BACK

Latest updates to the Amiga History Guide. (more)


Other interesting items in the archive!