Amiga Workbench 1.4
Developer: Amiga Inc/Commodore
Launch: 1989/1990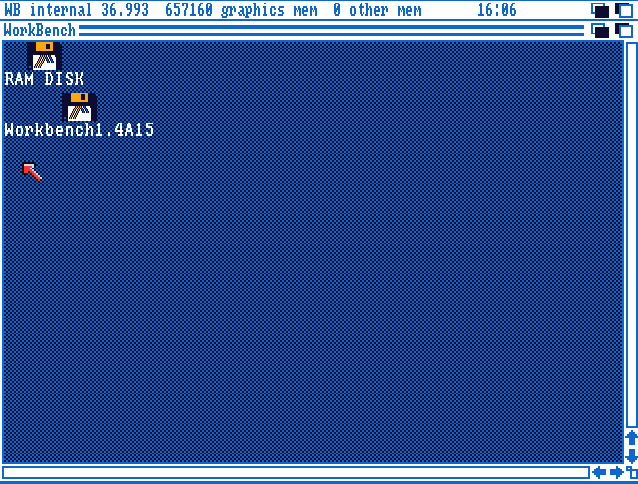 Workbench and Kickstart 1.4 were an early pre-release version of revision 2.0 operating system. At this point in time various 2.0 aethetics have been implemented, notably the 2.0 purple boot screen. It also has some interesting features that are not present in other releases, such as parent-gadget on workbench windows, "cancel forever" on requesters, and some other minor features.
View Kickstart 1.4 Boot screen (7.14k) View 1st Workbench 1.4 shot (17.9k) View 2nd Workbench 1.4 shot (7.51k) View Kickstart 1.3 CLI window (3.71k)
Local Links
Newsbyte article on Workbench 1.4

For more information visit Workbench Nostalgia.
BACK
Last Update: 23/02/2002