Amiga Workbench 2.0
Developer: Commodore
Launch: 1990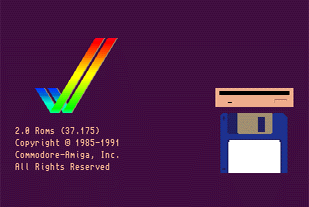 Version 36.1, 36.68 of the operating system was the first official release of the redesigned AmigaOS (a number of beta releases had been seen before this time). It first became available with the release of the A3000. Unlike previous versions the Kickstart was stored on the hard drive.
Local Links
BenchPress Guide to Workbench 2.0
For more information visit Workbench Nostalgia.
BACK
Last Update: 17/06/2002