© 1997-2006
Gareth Knight
All Rights reserved

Amiga 600HD Virtual Reality Pack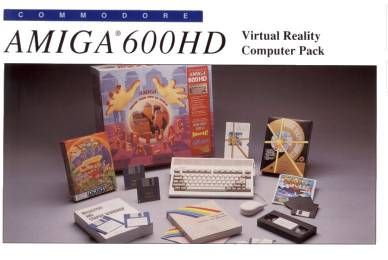 Producer: Commodore International
Year of sale: 1992
One of several Amiga 600 bundles produced in 1992. The A600HD bundle features a stock 1MB Amiga 600, mouse, power supply, Workbench 2.05 disks, and a hard disk of unknown size (20 - 60MB). On the software side, the bundle includes 3D Construction Kit 2 and the Quavers sponsered game, Push Over.
BACK
Last Update: 13/6/2002


Latest updates to the Amiga History Guide. (more)


Other interesting items in the archive!