© 1997-2003
Gareth Knight
All Rights reserved

Photo Magic
Developer: Unknown
Year: 1994-ish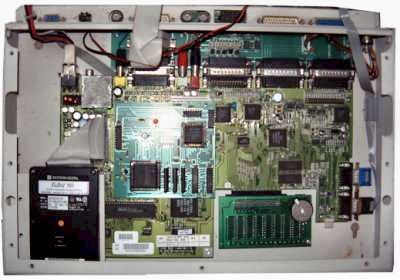 A unique item in the hallowed world of Amiga bundles - an Amiga-based photo booth used by several chain stores in the UK. Like the kiosk systems described in Pär Boberg's Famous Amiga Uses, the Photo Magic system was intended for use by the general public - the technophobe and the technohead in similar number.The unit, pictured below, consists of an A600 motherboard fitted with a memory expansion with real-time clock, a 60MB 2.5" IDE HD and a specialist display adaptor (copyrighted 1993). It appeared on eBay on the 29th of August 2002 and was sold for £20 to a user known as Blood Dude just 11 days later.
BACK
Last Update:25/10/2002


Latest updates to the Amiga History Guide. (more)


Other interesting items in the archive!