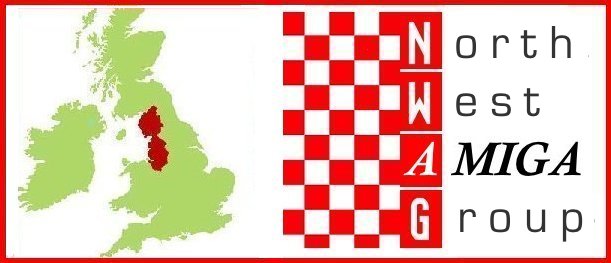 Home Meetings Members Photos Links Interact With NWAG
---
Meeting Reports

Founding MeetingThe first NWAG meeting was held on Monday 11 January 2016 at The Windmill pub in Runcorn. Present were Mike Powell, Rachel Pickering, Vincent Perkins (aka AmigaNG) and George Toohey. Apologies were received from Ian Jolley.

One Amiga was brought to the meeting, Mike's A1200, which was connected to a Benq 17" LCD screen via Indivision.
The machine showed some scene demos, while the group discussed several subjects including Go-Tek drives, and games.
Vincent spoke about how he attended the Amiga 30 event in California (that's commitment!)
The meeting was informal and friendly, though it was later decided that the venue was not suitable for the meetings.

A new venue is currently being sought. Do you know anywhere that is suitable, for free? Contact us and let us know!

Some pictures from the meeting can be found here.


Hosted by the Bambi Amiga project.