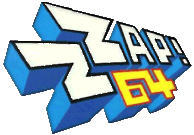 For a brief period during its lifetime the memorable Commodore 8-bit magazine ZZap! covered Amiga game releases during a three year period (October 1988 - June 1991). Following the lead of Commodore User, Newsfield sought to bolster their falling sales by linking their magazine to the Amiga's rising star. However, Zzap! reverted to an 8-bit only format during 1991 when it became clear that it could not cover both markets sufficiently. Amiga owners had not flocked to the magazine as they had with CU, and competition in the 8-bit market was hotting up with the establishment of Commodore Format. Faced with losing readers from both sides, ZZap! made the change back to 100% C64 and remained as such until its death in March 1994.
In hindsight the choice to remain a C64-only publication may appear stupid. By supporting a dying platform many would argue it was a suicidal gesture, cutting short its own life by staying with the 8-bit when it could have evolved into an Amiga title. However, this does not fully explain the change experienced in the 1990's Zzap! It would become a mere shadow of its former self - its bloody, and often controversial covers, swept aside in a wave of political correctness and childish doodles. A change that was eventually recognised with its relaunch as Commodore Force, incorporating Zzap!64 during 1993.
Its continuation into the competitive world of Amiga publishing would have symbolized a move away from its C64 origin that would have inevitably changed the magazine further and would have become something other than the magazine loved by so many. As a C64/Amiga magazine it was good, but as a C64 magazine it was the best!
View Zzap! 56 Cover (151K) | View ZZap! 90 Cover (123K)